You may need a cryptocurrency wallet very soon. A few years ago, several financial "experts" said that bitcoins were a ridiculous idea that would end sooner or later, calling it a foolish investment. However, not only Bitcoin has survived and has been strengthened, but other cryptocurrency alternatives have emerged as well. Everything seems to indicate that, in the nearest future, world trade could migrate little by little towards this new financial alternative.
If you are thinking about starting to invest in cryptocurrency, one of the first things you will need is a cryptocurrency wallet to save your digital money. Here we recommend five options to keep your cryptocurrency safe.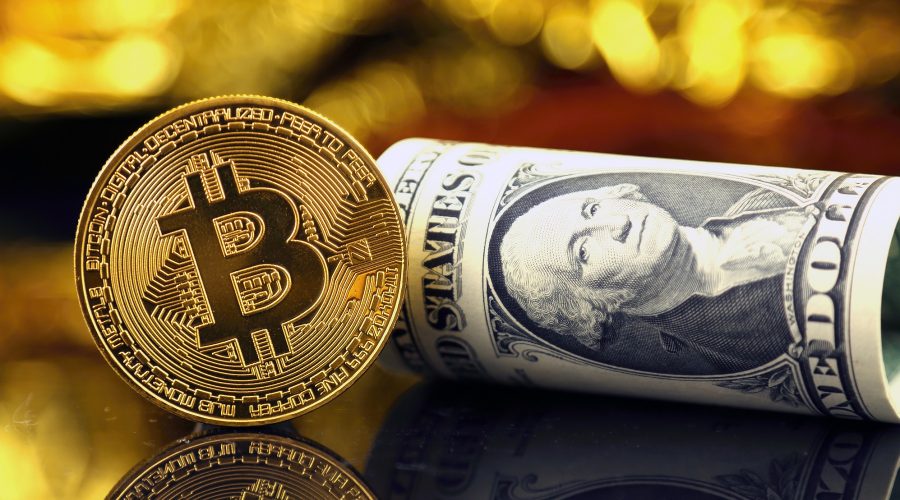 What is a cryptocurrency wallet?
Essentially, a cryptocurrency wallet stores the public and private keys that are needed to make a transaction through blockchain. Depending on the wallet you use, you will find different features in each one. There are five types of cryptocurrency portfolios: mobile, desktop, online, hardware, and paper.
Mobile wallet
A mobile wallet is an application designed for retail transactions. This means that you can make purchases from your mobile phone with your cryptocurrency. However, it isn't the safest option because your phone can be easily stolen so make sure to have proper backup in a secure location and store only a small amount of cryptocurrency in your phone.
Online wallet
Online wallets are good against hardware failures or the loss of your mobile phone. With an online wallet, your cryptocurrency is available online through any device. However, since it is an online service, it is also vulnerable to hacking, so try to choose a password safe enough to protect your wallet. Even so, online wallets aren´t the most secured ones and it is not recommended to use them for manipulation with a large amount of Bitcoins.
Desktop wallet
As the name implies, a desktop wallet requires a special software in your PC to store your keys. Although it is more secure than a mobile app and online wallet, you must be careful with malware attacks, so it is better to choose a good antivirus. Also keep in mind that if your hard drive fails and it is not possible to recover your information, you will also lose your cryptocurrencies. Therefore, it is better to make backups of your HD constantly. On the other hand, desktop wallets are easy to use and still relatively secure, so it is the best options for cryptocurrency beginners.
Hardware wallet
A hardware wallet allows you to store your keys in special USB devices designed for cryptocurrencies. All you have to do is connect the device to your PC, log in and start making transactions. This is the safest way to protect your cryptocurrencies since they are stored offline. However, the price of storage hardware is high. The most basic one costs about 150 dollars.
Paper wallet
Believe it or not, you can save your keys by printing them on paper. Paper wallets are recommended for those who don't want to make transactions frequently and prefer to store their money. To transfer money through a paper wallet, you will need special software that acts as an intermediary between the receiver and the sender. The paper wallet has security methods like the QR code for key scanning that makes them very safe. However, they are difficult to understand for beginners.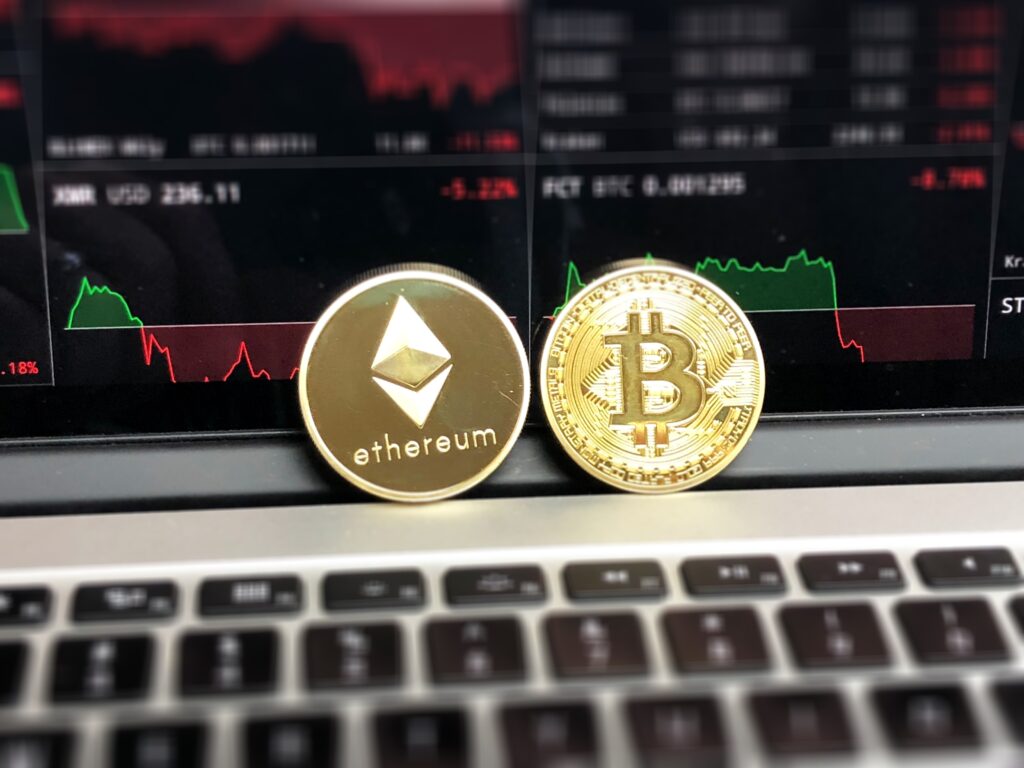 Nowadays crypto wallets can manage several digital coins at once
Top 5 cryptocurrency wallets
Now that you know the different types of cryptocurrency wallets, as well as their advantages and disadvantages, take a look at these five cryptocurrency wallet services to store those bitcoins, ethereums and more.
Jaxx is a kind of hybrid wallet that allows you to manage your cryptocurrencies through a mobile or desktop platform. It is compatible with the most popular cryptocurrencies on the market and, although it was not specifically designed for digital coins, it offers one of the best protection systems for both digital and regular currencies. In other words, it works with any type of asset.
Jaxx gives you total privacy while handling your keys since they are not stored on the Jaxx server, only in your local device. Its interface is intuitive and easy to use. Jaxx does not request personal information or any type of verification. Jaxx adjusts to different operating systems, in addition to the well-known Android and iOS.
This online web-based wallet has a shining design and better accessibility for users. You do not have to be an expert to use it since the interface is quite intuitive. For sure, you will be pleased with knowing that it is a free wallet. Although Exodus has a premium version, the free one is quite adequate.
Exodus can handle the most popular cryptocurrencies and other digital assets. Exodus users are also not harassed with authentication and verification methods when registering. Everything is easy in Exodus, just as pressing enter to make a transaction.
Ledger Nano S is a special USB wallet for cryptocurrencies. Compared to other hardware wallets, Ledger does not need a computer thanks to its LSD screen that allows transactions to go on directly in the wallet. The best of all is that in case your USB is stolen or you lose it, you can still make a remote backup or blocking to protect your cryptocurrencies.
Ledger supports the most popular cryptocurrencies and can store different ones at the same time. Its touch screen is easy to operate and allows exchanging, transfers to other accounts and integration with apps.
Trezor is a hardware wallet that supports around 14 cryptocurrencies and is one of the most secure wallets on the market. Its security system is based on multiple protection filters, such as a PIN, recovery seeds to get back your coins in case of theft or loss, restricted connection with other devices through Wi-Fi or Bluetooth, doesn't use batteries, offers a special storage for bitcoins and more. If you are obsessed with the security of your digital currencies, this option is for you.
This web-based wallet allows you to store more than 900 cryptocurrencies. The great advantage Coinpayments has is that it is one of the most accepted wallets by online stores to make purchases, especially with Bitcoins. It is one of the best wallets, not only because it is free, but also because it offers a good protection system. It prevents withdrawals if you do not have a specific amount of money in your wallet.
Another great feature is that it has a mobile application. That makes it a semi-mobile wallet that can be used in both Android and iOS. Its BitGo tool is specially designed to facilitate movements and payments with Bitcoins.
Security measures when using cryptocurrencies wallets
Choose a good password: it seems incredible, but most users choose passwords that are very easy to decipher in just 10 attempts. If you appreciate your cryptocurrencies enough, you should be much more careful when choosing a password.
Take care of your system security: although no one is immune to malware if you keep your antivirus updated together with some anti-malware tools, and a good firewall, you can reduce the risks of cryptocurrency stealing.
Connect to secure sites: do not make any movement with your cryptocurrencies using a public Wi-Fi connection. It's pretty obvious that if you do, you're exposing yourself too much to a robbery.
Keep your wallet updated: do not overlook the updates offered by your wallet provider. In those updates, you might find important improvements in security, such as the correction of detected vulnerabilities.
Multisignature security: this security measure guarantees that any transaction you make will require entering more than one private key. Although it is a slower method, it will offer you a greater certainty your cryptocurrencies transactions.
Make a backup of your money: get used to making periodic backups to be able to get back your cryptocurrencies in case of theft or hardware failure. Do not forget to store your backup copies in different locations.